We're committed to working with innovative creatives, to generate effective

solutions that produce measurable results. 

Stephen Turner – CEO
Digital Marketing
Digital Marketing is fast-paced and ever-changing.
Our experience across new & emerging platforms allows us to tailor digital ideas that get results for both our domestic and international clients.
Research | Google Text Ads | Display Ads | Retargeting | Video Ads | Social Ads | Programmatic Ads | Campaign Strategy / Management | Live Reporting
Search Engine Optimisation (SEO)
Search Engine Optimisation is vital to any website & business strategy in today's market.
We can provide a comprehensive SEO report, action points and cost-effective monthly plan to keep you in front of your customers for years to come.
Research | SEO | Monthly Reporting | Keyword Tracking
Website Development
We provide the technical capabilities behind some of NZ's most innovative brands.
You design and we bring it to life. Let us take care of all the technical aspects and provide you with a website that works alongside your digital marketing to deliver results.
WordPress | Silverstripe | Umbraco | Hosting | API's |
E-Commerce | Custom
Application Development
We take paper driven, manual processes and rebuild them into time-saving, efficient digital systems. We automate processes, eliminate paperwork, remove double-handling, and provide management with the metrics they need to make business decisions in real-time.
Custom PHP | .NET | IOS | Android
We have been hugely impressed by the work of Creative Q.  They are resourceful, creative and have added real value to our business.  Highly recommend working with Steve, Sheldon and the team.
Sue De Bievre – CEO of Beany.com
CreativeQ are our go-to website team. Their in-depth technical knowledge and expertise, combined with their ability to bring our creative vision to life without compromise, keeps us coming back. From the initial project briefing meeting to go-live – they go above and beyond to deliver awesome websites. They're also a hell of a lot of fun to work with
Kudo Design / Aubrey Creative
CreativeQ have been a partner of WOODS for over 10 years. They are a critical part of what we deliver for our clients from a website development and digital marketing service. They understand the value of brand and design but also how to deliver the functionality and user experience we need to achieve results.
Reuben Woods – Director, Woods Creative
Working alongside CreativeQ is a true relationship. One that is vested in mutual success that ultimately benefits both parties – I know it's been key in driving our growth in the last few years.
Hadleigh Ford, CEO, SwipedOn.com
WAVE is a full-service brand communications agency and we work closely with our clients developing creative strategies for all kinds of products and services.  CreativeQ is one of our key technical partners who enable us together to create world class solutions that deliver extra value for our clients.
Glenn Dougal, Managing Director, WAVE Creative Communications Agency.
Over 30 years of marketing management I have never worked with an online media company as good as Creative Q. They give good advice and do great work! The best I have ever worked with.
Mike Edwards, General Manager, FlareFires.com
website development

that reflects your brand and design
Custom Development
E-Commerce
WordPress
Webflow
Hubspot
Shopify 
Umbraco
Silver Stripe 
WooCommerce
Custom API Integrations
We can help you build the right website for your needs that enables you to be successful online.  
Whether you or your client is a start-up, bricks-and-mortar, SAAS product, corporate, or government department, our experienced team can develop a solution that suits your present and future needs.
If you're an agency looking for a team that knows how to convert your creative ideas into an effective digital solution, we have almost 10 years experience in this space and understand what's important to you and your clients. We are known for our attention to detail.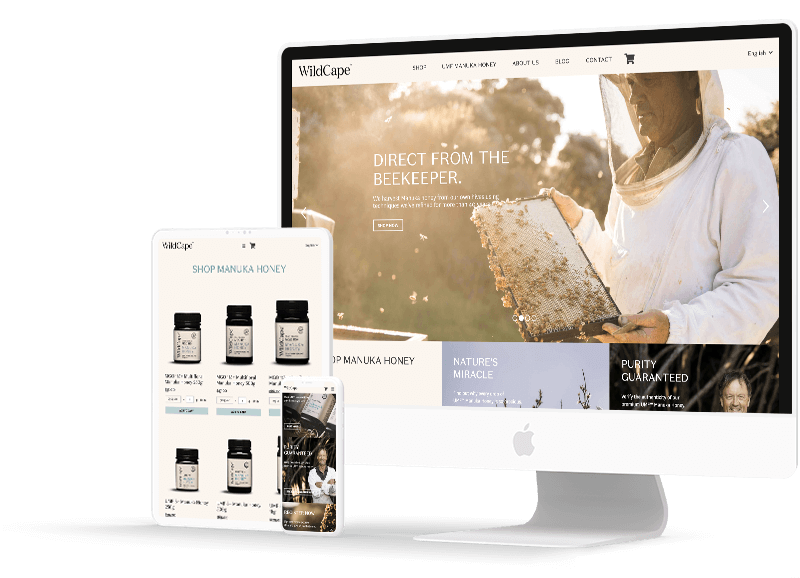 Attract new audiences with tailored

digital marketing.
Opportunity Research
Google Text Ads
Google Display Ads
Retargeting
Google Video Ads
Social Ads
Programmatic Ads
Campaign Strategy / Management
Live Reporting
We find the opportunities for your business to achieve your goals online.
Digital marketing is an effective way to get your messaging in front of potential customers.
Whether your primary goal is brand awareness, demand/lead generation or sales, we work with you to develop an appropriate strategy to achieve your goals.
We have experience across new & emerging platforms, and we tailor campaigns to generate results for a wide range of domestic and international businesses.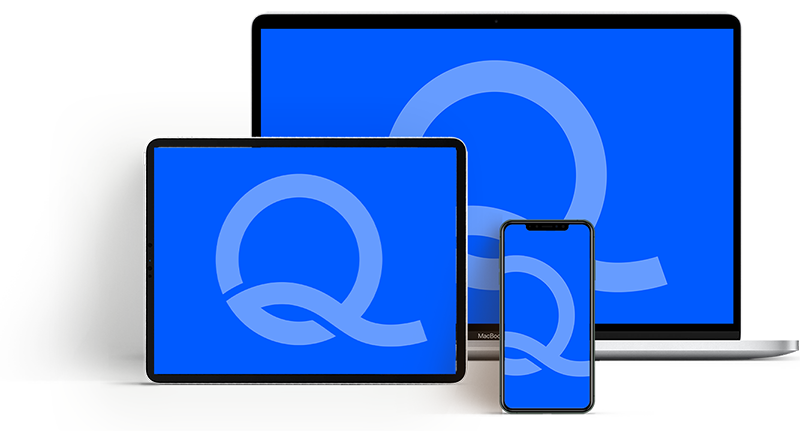 Build up your online presence and organic traffic with effective

Search Engine Optimisation
Monthly On-site Improvements
SEO Research
Monitoring Search Engine Rankings
Monthly SEO Reporting
SEO Advice
Be found wherever current clients and potential clients are looking.
Search Engine Optimisation (SEO) is the process of improving your rankings in search engines for specific keywords.
We provide keyword research, competitor analysis, implement technical improvements to your website, and optimise your content.
Even though the traffic is "free", competition for placement on search engines is ever increasing. We work with you on an ongoing basis to retain/improve your position against your competitiors.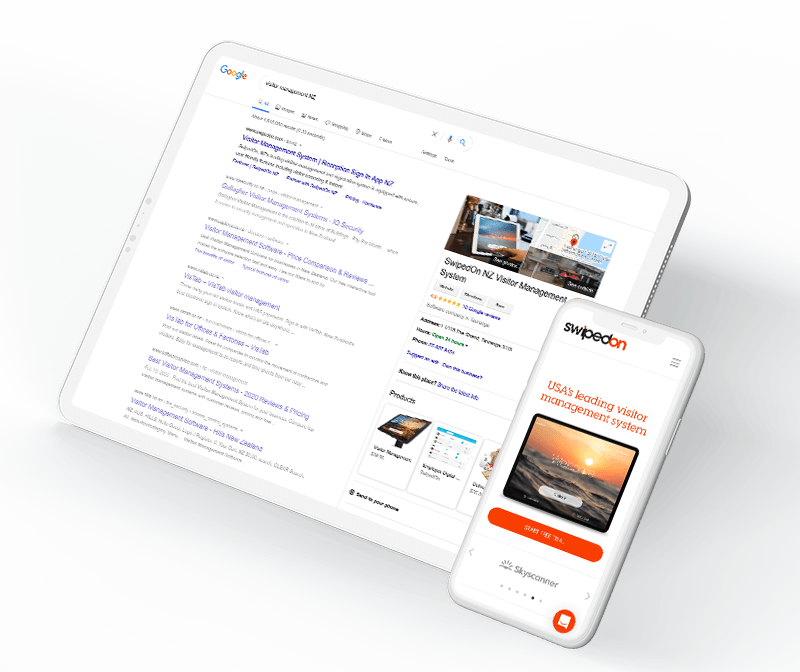 Improve your business efficiency with

custom built software 
We take paper driven, manual processes and rebuild them into time-saving, efficient digital systems.
We automate processes, eliminate paperwork, remove double-handling, and provide management with the metrics they need to make business decisions in real-time.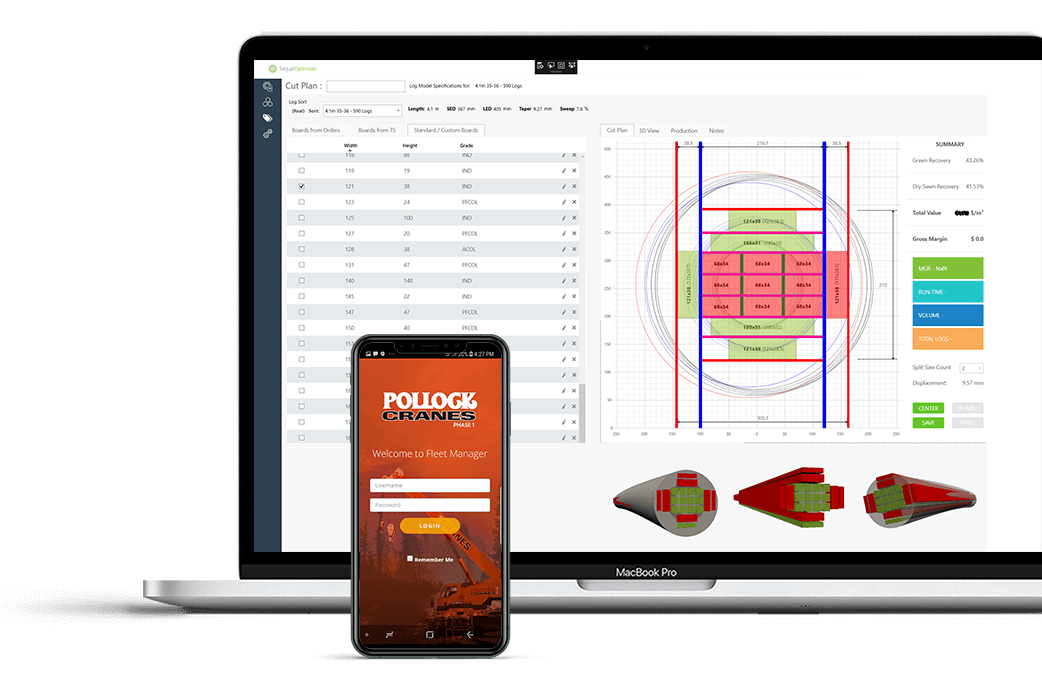 We collaborate with ambitious brands and agencies;
we'd love to build something great together.